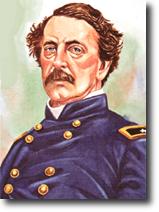 Abner Doubleday

---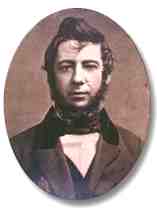 Alexander J. Cartwright

---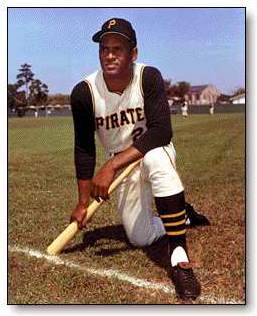 Roberto Clemente
---
Orlando Cepeda
---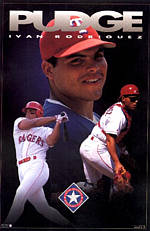 Ivan Rodriguez
---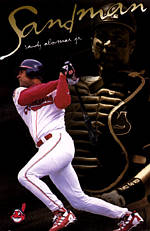 Sandy Alomar
---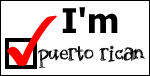 The official story of baseball indicates that this game was invented by Abner Doubleday and introduce it in Copperstown, New York, where now is site of the baseball hall of fame, in 1839. The rules of this game was published by Alexander Cartwright in 1845. Mr. Cartwright also organized an amateur team called New York Knickerbockers that lost to to the New York Nine 23-1 in four innings in the first game that scores were taken and celebrated June 19, 1846. And this sport became known as the national pastime and was spreaded all around the world. This sport was brought to Puerto Rico by the sons and nephews of a Spanish official that had been transferred from Cuba. Here in Puerto Rico the sport was played before the Hispanic-American war. And the first official game played in the island was between Almendares y Boriquen.But the game really developed after the war, in that moment everything was in calm and people in mass started to play it. It used to be played only Sundays and on holidays. This spreaded around the island and almost all the towns had a baseball team.This sport became to be taught in school. People would write songs for their team.One of the most important team was Escuela Superior de Ponce. To play baseball from one town to another they would go in train and lot of fan would go with their team. One of the most important player was Amos Iglesia born in Brooklyn in that time. In the time of the real boom of the sport in the island the most important teams were All American, Cuban Stars, Royals Giants and Lincoln Giants. The first puertorican that receive a test for a team in major league was William Guzman but his parents would not let him go so he could finish being a lawyer. Jose "Pepe" Santana was one of the most important puertorican to play in black league in the United States due to his power hitting.
Hiram Gabriel Bithorn was the first puertorican to play in the major league. His debut was April 15, 1942 with the Chicago Cubs. In 1943 he won 18 games and a era of 2.60. After that year he went to the war and when he came back the speed that took him to the major league was gone. In total, his career in major league in 4 season he had pitched in 105 games won 34 games and lost 31 with an era of 3.16. After Bithorm the next puertorican was Luis Rodriguez Olmo who played with the Brooklyn Dodgers when he started playing in June 22, 1945. He was the first to play in a World Series.His numbers after 6 years in the major league was .281 batting average with 29 homeruns and 458 hits in 462 games. After these two the following were Luis "Canena" Marquez, Carlos Bernier, Jose "Pantalones" Santiago, Jose Enrique Montalvo, Ruben Gomez. After those a great number of puertoricans started to play in the major league. In most recent history some of the puertoricans has been worthy to be considered in a small group of great players in the history of the game. The most important player to come out of Puerto Rico was Roberto Clemente Walker from Carolina. He started playing in April 17, 1955 with the Pittsburgh Pirates but was first signed by the Brooklyn Dodgers. He was selected in 1973, in a special voting due to his death in December 31 of 1972 why delivering help to the victim of an earthquake in Nicaragua, to become the first Latin player to be in the baseball hall of fame. What he did for the game is without end. Some of his awards were National League MVP in 1966, 1971 World Series MVP, won 4 N.L. batting titles, 12 time all-star, won 12 Gold Gloves, lead League in outfield assists 5 times, had a hit in every game of the 1960 & 1971 World Series, hit 3,000 hit on September 30, 1972, all-time pirate leader in games, at bats, hits, singles, and total bases, second baseball player to appear on a U.S. Postage Stamp (Jackie Robinson was the first). His total for 18 years in major league is 2433 games, 3000 hits, 240 homeruns, .317 batting average.
Another of great player to come from Puerto Rico is Orlando " Peruchin" Cepeda. He enter the major league in April 15, 1958 with San Francisco Giants. A lifetime .297 hitter with 379 home runs and 1,364 RBIs during his 17-year playing career with the Giants, Cardinals, Braves, A's, Red Sox and Royals, Cepeda hit the first Major League home run ever on the West Coast when he clubbed a homer against the Dodgers in his very first Major League game April 15, 1958. He went on to win 1958 Rookie of the Year honors, the 1966 Comeback Player of the Year award, the 1967 NL Most Valuable Player trophy and 1973 Designated Hitter of the Year laurels. He appeared in three World Series, was an 11-time All-Star and hit over .300 nine times in his career.
If we continue to talk about puertorican that had played in the major league we will not finish due that there has been hundreds of players. Some of them are the followings. In 1984 another puertorican was the top story for the major league and that was Willie Hernandez for the Detroit Tigers. In that season he had was the American League MVP and also the Cy Young winner. Another puertorican that been in front line has been Benito Santiago that in 1987 made a record of 34 consecutive games batting a least a hit for a rookie and that same year won the rookie of the year award. Now has a handful of golden glove awards. Some of the records that current players have will be told in their respective page. As you can see we have come a great way to the status we have earned as some of the top players of today baseball. Some of them you hear day to day as the following: Ivan "Pudge" Rodriguez, Bernie Williams, Carlos Delgado, Edgar Martinez, Roberto and Santos Alomar, Juan "Igor" Gonzalez, Wilfredo Cordero, Jaime Navarro, Carlos Baerga, Bobby Bonilla, Javier Lopez, Roberto Hernandez and others.
---
Any question, suggestion and/or comment send e-mail