Puerto Rico in Major League Baseball

When baseball started as the national pastime in the beginning of the century nobody would had imagine that this same sport would become a world wide event also. Then when Jackie Robinson broke the color barrier in 1947 with the Brooklyn Dodgers and that same year recieved the rookie of the year award that was just the beginning of the sports expanding to other horizons. In 1942 the first puertorican to appear in major league was Hiram Bithorn in the role of pitcher for the Chicago Cubs. Who would ever think that the island that has been part of the United States since 1898 as a commonwealth would develope baseball players of such high talent. To name Puerto Rico is to name Roberto Clemente who became not only the first and only puertorican in baseball hall of fame but also the first hispanic. To give you an idea of the talent that countries outside the United States have over the sport take this statistic. In 1998 32% of professional baseball players in the major league were not born in the United States. Players of the talent like Sammy Sosa, Ivan Rodriguez, Andres Galaraga, Alex Rodriguez, Santos Alomar, Igor Gonzalez, Carlos Baerga, and others. In these pages you will be able to find information and statistic of all the current major league players that has been born in Puerto Rico or have puertorican roots. Also there is a short history of baseball in Puerto Rico and past players. This page will be on constant contruction so if you have any information that you would like it to be included please email it to me so it would be posted here. Just click on where you want to go and I hope this information can be of any help.
I would like to thank Victor for the correction of the information of Hiram Bithorn ( check his page it is very informative)
History of the game in Puerto Rico


Information about current players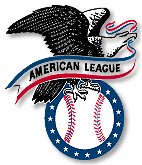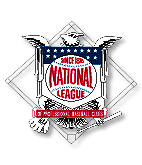 AFÍLIATE YA!

Any question, suggestion and/or comment send e-mail
.